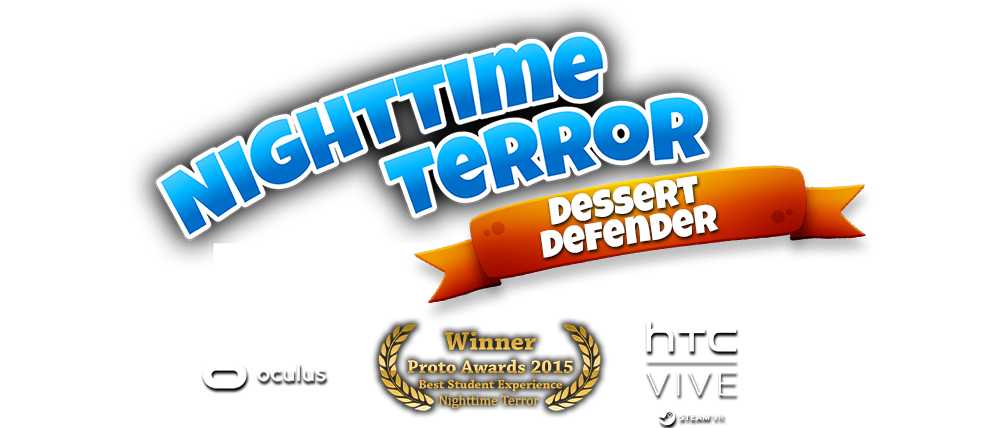 /div>
Kill them before they kill you!
Nighttime Terror: Dessert Defender is an expanded version of the award winning VR game.
Defend your desserts in six unique levels!
Make use of powerful spells and magic towers than can even summon tornadoes to blow your enemies away!
In "PowerUp Frenzy" all your skill will be needed to dodge enemy magic spells, but potent potions will help you stand your ground!
Compete with your Oculus friends for the high-score in shared leader-boards!
Also hats! Lots of hat's you get to buy for your enemies to wear. Fancy a top hat dear Sir? Or a cow boy hat? We have them all in stock.
The original Nighttime Terror was inspired by the Unity survival shooter tutorial. All the assets in Nighttime Terror: Dessert Defender are properly licensed or created solely for this game.
Our other great game: Darkfield VR
Space is more fun with friends!
Darkfield is a fast-paced multiplayer dogfighting game with cooperative gameplay. Team up with your Wingmans to shoot down enemy fighters and achieve mission objectives.
Support the development of the game and receive instant access to the pre-release versions by
Visit Website
Copyright © - VR Bits - All Rights Reserved.